Facebook recently announced the auto-play feature on its website and app, now it has begun to appear in the timeline. For those who have unlimited data plan, they might be not bother, but to a user who browses the social media website on a limited data connection of 1 or 2 GB this feature is not only a irritation in terms of user experience but also it will be impacted on their pocket.
The reason of launching auto-playing feature is Facebook wants to compete with the YouTube. Unfortunately, it comes at a cost of users pocket, as soon as you open the Facebook app, the videos would start streaming, whether you like it or not and allotted monthly data vanish in couple of days.
Auto-playing videos is a clear pathway for introducing auto-playing video ads on Facebook. I think the big blue company thinks that if you get used to auto-playing videos on your news feed today, you'll not fret much when there are auto-playing video ads later. It's a kind of psychological conditioning which works.
Fortunately, there is a way to get rid of from this feature. You can switch off the auto-playing for videos. Here is how you can do it.
Option 1: For Web
Turn off auto playing video is really very simple with app. Just need to follow basic steps mentioned below:
Go to your Facebook account >Right Cornor > Setting > Video >Auto Play Videos (Put it off)
Click on the arrow at the top right corner of the page and go to 'Settings'.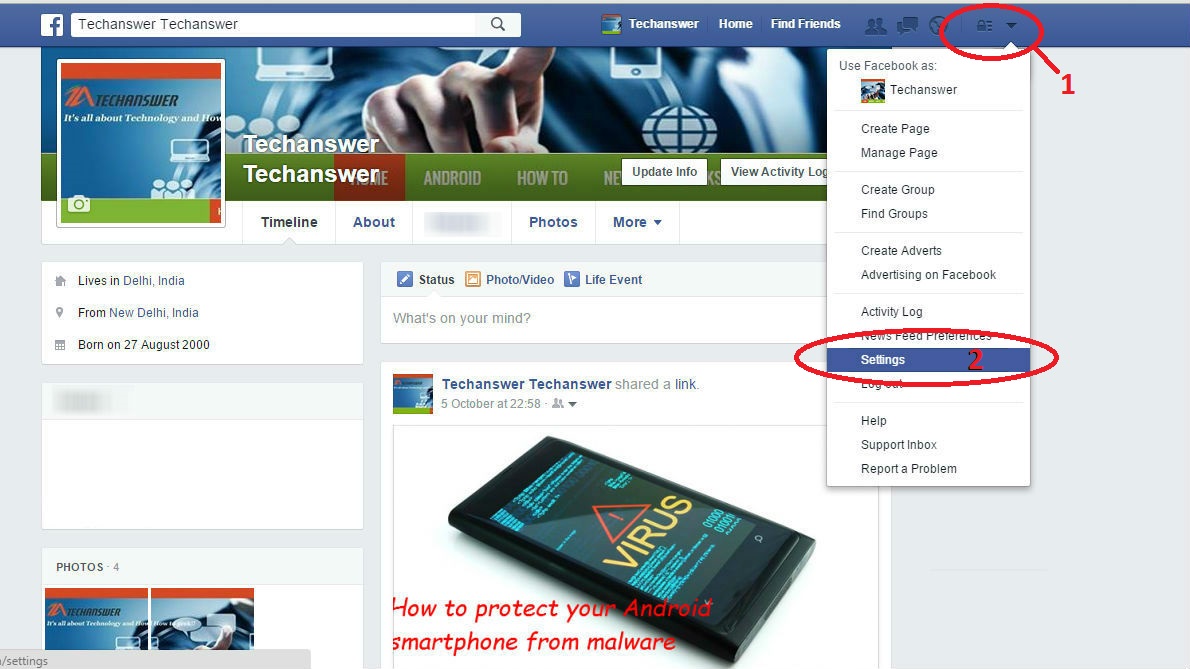 Click on 'Videos' in the panel on the left side and 'Default' button in front of Auto-play videos, and select 'Off'.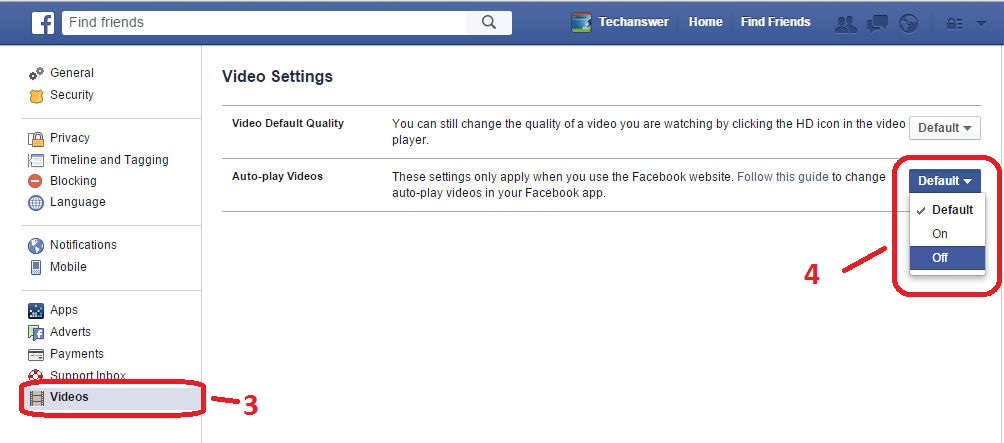 Option 2: For Android App
In order to disable the auto-playing video in Android phone you need to follow the below mentioned steps:
Go to Facebook app >Tap the horizontal bars at top of the screen > App Settings > Videos play automatically put it off.
Option 3: For iOS
For disabling this annoying auto-playing video on your iOS, you need to do some extra effort, steps are as under:
Go to Facebook app > More tab > Settings> Account Settings > Videos and Photos 
After that you have to go Auto play > then choose Never Play Videos Automatically.
You could also select Use Wi-Fi Only if you're only worried about using too much data on your device. You could also select Smart Auto play, but that's leading your authority in the Facebook's hands.
Make sure that your Facebook app is updated to version 12.0.0.21.20 or higher. If you have an older version, you won't be given the option of turning off auto-play videos—you'll only be able to "Auto-play on Wi-Fi only."
And you did it. Now no more annoying auto-playing videos.